Lee Pardy-McLaughlin OBE grew up in Lancashire and was the first member of his family to go to university. Having qualified in social work in 1996, Lee has spent the last 25 years working across children's services in such areas as safeguarding, child protection, looked after children and young people in and leaving care and social work education at pre and post qualifying level.
Here he shares his passion for the profession and why it's time to celebrate social workers.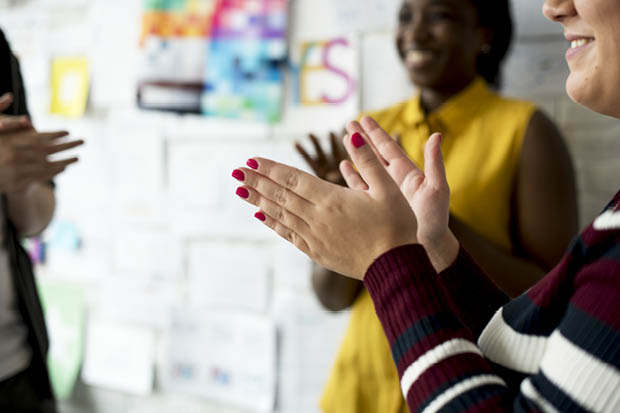 Growing up in and around poverty in Lancashire, I was always interested in community, society and people. Social work was never on my radar until I took a gap year. It was after working for a charity that supported adults with disabilities and visual impairments, that my mentor at the time suggested I consider a qualification in social work. I already had an offer to do business studies at university but with the right support, I made the decision to go on to study social work at Solent University, Southampton and I haven't looked back.
Social workers are resilient, tenacious and committed
As a Principal Social Worker (PSW), it's important to me to make sure the conditions for practice are right, providing supervision, learning and development and professional support for social workers.
When working for Coventry City Council, I witnessed the whole of children's and adult services rallying together to respond to the pandemic under such challenging circumstances. We as senior leaders were working together to ensure that social workers were supported and had the right tools to work within the pandemic quickly.  As a result, we wanted to understand how social workers felt during the pandemic. We took part in a piece of research led by Marie Baginksy at Kings College London, in which social workers shared their most memorable and challenging moments.
Hearing the extra yards they'd gone; working extra hours and long weekends, was humbling and a great example of social workers standing up and demonstrating their dedication, resilience, tenacity and professional commitment to children and young people and their families and carers.
Recognise the deep learning you've undertaken over the past year
As a manager and practice leader, I'm passionate about improving my own practice as well as others. I mentor outside my day-to-day role and have continued to support those I've previously worked with as a social worker, to help them establish careers for themselves. Whether that be in working in children's social care, the charity sector, or in some cases, supporting the next generation of social workers.
I also chair the West Midlands Social Work Teaching Partnership and witnessed the support that university social work teams provided to their students during the lockdown.
For those newly qualified or currently on placement, they've really had to adjust, facing disrupted placements and challenging ways of working. They're joining one of the best professions in the country but adjusting to the role of social work is challenging enough without adding a pandemic into the mix.
I've heard excellent stories of students that have gone the extra mile to fulfil their roles and they should be loud and proud of what they've achieved. I encourage students to share their views so we can learn from their experiences and continue to shape routes into the profession to support and maintain excellent social workers. After all, our children and young people deserve the best.
In the backdrop of the crisis, if I can provide any advice it's to:
Keep doing what you're doing.
Keep children and families at the heart of what you do; by asking yourself what difference have you made to children today.
Recognise the deep learning you've undertaken over the past year.
Continue to find your voice and contribute to professional development.
Continue to shout about the work that social workers do.
Time for a shift
The work of children and family and adult social workers tends to operate in a space which isn't reportable by media, so any coverage tends to be negative. But this past year has shown that there needs to be so much more done to celebrate the profession and the individuals that make it. Social workers are dedicated, modest and humble; values often associated with people in public service. They talk about 'We' rather than 'I'.
I think on some level I'm still processing receiving the Queen's Honour. A lad from a council estate getting an OBE - I'm pretty chuffed by that! But I have found it a touch surreal. On a Saturday morning, when watching my son play sport , I was congratulated by another parent watching his own son play. I tend not to talk about work in such settings and was very surprised by the recognition.
But then, you come into the profession to make a difference and the work we do needs to be recognised. I've always put people I've worked with forward for honours or awards. Our work should be valued and the difference we make needs to be celebrated. It's time for social workers to accept that it's ok to be nominated.
Will you / would you / could you use this idea in your workplace?