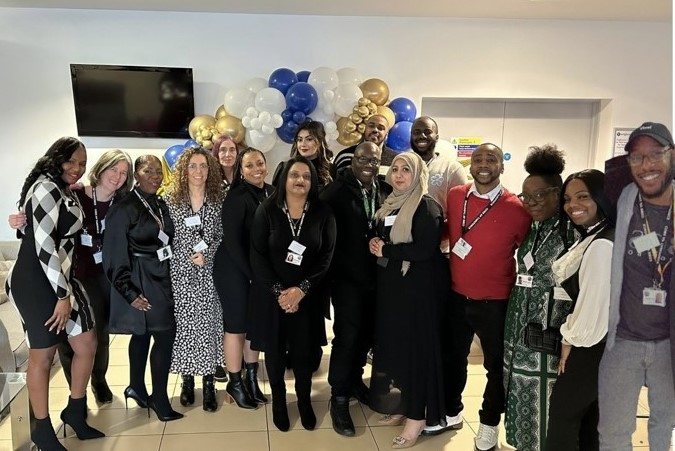 Natalie Byron is the team manager for the City of Birmingham School's Alternative Provision Specialist Taskforce (APST), a Department for Education (DfE) pilot programme involving teams of multi-disciplinary specialists co-located in school. Here she explains her team's role in re-engaging children in their education and protecting those who are at risk of serious violence and exploitation.
Specialist support across the city
I work within the City of Birmingham's Pupil Referral Unit. It offers specialised provision for up to 464 children across 7 campuses in the city.
Most children come to this school because they have been permanently excluded from a mainstream school. This means they are likely to be disengaged from education and have challenging behaviour. They may also have suffered trauma or adverse childhood experiences and have poor school attendance, and the majority have Special Educational Needs and Disabilities (SEND).
Every child or young person referred to the team is assessed on entry to determine their needs. Working onsite together means the team can draw on their range of specialist expertise to agree how to meet those needs, reducing the number of referrals and waiting times.
Our primary focus is to reduce the child or young person's risk of serious youth violence and exploitation and improve their school attendance and engagement. Once support is put in place, the multi-disciplinary team approach helps to build a holistic understanding of children's needs and develop trusting relationships so we can put in place early and appropriate support. We regularly review each child's progress and assess if changes are required.
Tailored support that builds trusting relationships
My team's expertise is embedded throughout the school, so that staff across all sites can draw on specialist knowledge and advice. The taskforce works hard to develop positive working relationships between parents and carers, other schools, and local and regional partner agencies to better understand the children's lived experience.
The APST team consists of:
Youth workers: Richelle, David and Jerome bridge the gap between young people's daily lives and interests and their education. They build a rapport to understand their needs in and outside of school, helping to build life skills, and develop healthy relationships and outlooks on life.
Specialist speech and language therapists: Alice and Zoe help identify and support any communication difficulties that may be affecting a young person's ability to participate in learning or social interactions.
Trauma informed therapists: Yvette, Daniel and Pariss work one-to-one in safe and therapeutic spaces to encourage children and young people to reflect and understand their own emotions and feelings.
Substance misuse specialists: Mark, assesses and implements interventions and care plans, running one-to-ones and group substance awareness sessions for young people affected by, or at risk of, substance misuse issues.
Youth Offending Team (YOT) prevention workers: Michelle V, Isaac and Michelle S work to divert young people away from developing patterns of persistent and more serious offending in the future through awareness and interventions.
Post-16 coordinators: Dee and Nazia, provide intensive help to those at risk of becoming NEET (not in education, employment or training), helping transition to the next stage of their education successfully.
The taskforce has been an invaluable offer in our school. The benefit of having the taskforce within our settings every day means that support can be immediate and specific. We are seeing improvements in attendance for some of our school refusers and increasing progress and engagement.

Steve Howell, Headteacher of City of Birmingham School
As part of the SEND and Alternative Provision Improvement Plan, the Alternative Provision Specialist Taskforce programme has been extended to enable more direct specialist support to children and young people in alternative provision. To find out more, visit GOV.UK.
Will you / would you / could you use this idea in your workplace?